What Are Advertisers Really Buying?
An AIM research report analyzing how difficult it is for advertisers to know what their money is buying - and how advertisers need to demand accountability.
Simply fill out the form below and we will contact you soon.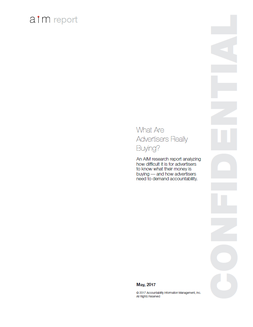 Here are just some of the topics you'll find in this comprehensive 32-page report:
Overview of Advertising
Who Is Their Audience, and How Can You Tell?
Why Circulation Matters
It's Not That Easy Anymore
Audit versus Publisher Statements
Tracking Audience Inquiries
Electronic Media: What is Behind the Numbers?
Engagement and Other Opportunities for Success
Conclusions
And much more!