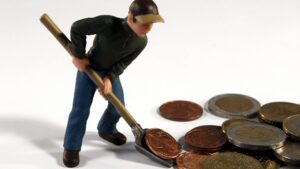 Benchmark Wage & Labor Research Keeps Companies On Top in Competitive Job Market
Benchmark Wage & Labor Research Keeps Companies On Top in Competitive Job Market
Problem
Due to COVID, supply chain issues and an increase in the number of baby boomers retiring, the labor market is under pressure to provide higher wages and more benefits[1]. Depending on the industry and the job classification, the demand for qualified and experienced workers often exceeds the supply.
Recently, a national association asked AIM to conduct a wage and labor study to help members stay competitive and relevant in today's market. The client was looking for salary and hourly wage data by various types of jobs "typical" of the industry.
In addition, the client wanted to learn more about the industry benefits packages companies were offering. They wanted to benchmark a variety of benefits including paid time off, health/dental benefits, life and disability insurance and retirement plans.
Since the labor market was (and is) changing rapidly, the client asked AIM to help them establish benchmark metrics for wages and benefits to measure changes on an annual basis. Due to the confidentiality and competitive nature of this type of information, a third-party research company like AIM offers members assurance that individual company results would remain confidential.
Solution
To help provide the type of information beneficial to active members, AIM requested the association to first set-up a committee of diverse member companies to offer suggestions. These suggestions would help ensure the research results provided the most valuable wage and benefits data for a variety of different types and size companies.
With AIM's guidance and insight, members were able to identify the specific topics important to their industry. Since there were too many issues to study in one survey, AIM recommended the research be split into two parts: Part I-Compensation and Part II-Benefits. By implementing a shorter survey, AIM's objective was to reduce respondent fatigue and encourage more companies to participate.
With committee review and input, AIM's research and internal IT support teams successfully designed simple on-line web survey platforms for this two-part research project. To encourage members to participate in the survey, the association indicated the detailed wage and labor research report would ONLY be released to participating members.
Survey Design Insight
To maximize response and provide accurate results, it is critical for any research project to focus on key information that can assist companies in making business or marketing decisions. It is important that research surveys are designed to provide data and insight that will ultimately lead to some sort of business action plan. Many times, clients want to ask questions they don't really need to help them set policy or take action. Making surveys unnecessarily complex reduces respondent engagement and also diminishes their willingness to complete the survey (impacting results). In addition, surveys should include a variety of different question formats to keep participants involved and more likely to complete the research. For example, a survey could contain a combination of multiple choice, yes/no, rating or open-ended comment formats.
Results
Working with a committee of members allowed the association to streamline the research and target the results to key issues important to their industry. In addition, over 20% of the members participated in both Part I and Part II of the research. This was an increase of approximately 30% from previous studies conducted on behalf of the association by different vendors.
The report was so valuable to members, the association decided to now conduct the research annually. This type of research not only keeps members up to date, it provides trend information on wages and benefits as well. Offering this type of valuable information to members underscores the value of association membership and helps foster member loyalty.
Maintaining and building loyalty is complex. Interline's (an AIM-sister company) blog titled "What Makes a Shopper Loyal" provides valuable insight on the movement of loyalty and the path to excellence. Today companies are frequently adjusting labor rates and benefits to help attract and maintain good employees. This research was successful in providing members with a valuable annual source of industry market wage and labor information to help modify their own wage/labor strategies.
For more information on how AIM's research can help provide valuable and current market information to assist your organization or company, please contact Patty Fleider AIM's Research Director at patty@a-i-m.com or 847-358-8558.
[1] The US Chamber of Commerce has a wealth of data for you to explore if interested. Their data center is the place to start. But there is no easy answer to the question of labor shortages.