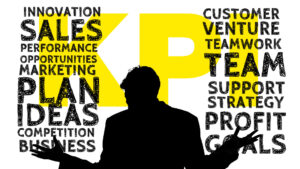 Comprehensive Research to Evaluate Service Levels Gives Companies a Competitive Edge
"Ongoing Secret Shopping Research Helps Maximize Key Performance Indicators. "
PROBLEM
After implementing a full-scale repair and service program, a national company was interested in conducting after-sale service research to evaluate their service performance against key competitors in the market. The client had specific key performance indicators (KPIs) they wanted to measure such as speed of service, wait times, quality of service, field coverage area, repair fees and other KPIs important to their industry.
To ensure unbiased feedback, the client turned to AIM, a third-party research company that could provide a full-service secret shopper program.
This particular research project was extremely complex. The client required both phone calls and chat visits to competitor's service repair centers and to their dealers/showrooms. In addition, the client wanted to measure service levels across ten competitive brands over five U.S. regions during morning, afternoon and evening hours.
To add to the complexity, the client requested the secret shoppers provide feedback on both in and out of warranty service issues with two different products. In addition to measuring various KPIs, the client wanted to evaluate customers' satisfaction with the companies' ability to provide service, their overall product knowledge and the ability for the service representative to resolve a customer's problem.
Conducting research on competitors' customer service levels gives a manufacturer a way to find specific areas of service where they can maximize their service level to differentiate themselves from all other companies in the market. Providing premier after-sale service is a way to stay competitive and also promote repeat or referral sales. This is why the client also wanted to evaluate their own service organizations using "secret shoppers."
SOLUTION
To position the project, AIM met with several client executives to get a consensus on what KPI measurements were required, define the specific requirements for the regional territories and finalize the product coverage and service issues. To make sure the project objectives were met, AIM set-up a quota grid that identified the number of completed surveys required by calls/chats, brand, locations and types of product.
The research project required over 200 completed secret shopper surveys with two different survey formats based on the two audiences: consumer and dealer/showroom.
The final survey instruments also contained approximately forty-five questions which included twenty-five KPI measurements. AIM anticipated on average each secret shopper survey would take from 30 to 45 minutes to complete., AIM worked closely with our preferred professional secret shopper organization who could provide experienced shoppers across all regions of the country.
To maximize efficiencies and confirm the survey instruments were capturing the information the client needed for this research project, AIM recommended two "test" surveys be completed before the roll-out of the project.  In addition, AIM provided the client with individual survey summary sheets for each completed survey.  Shoppers were also instructed to capture and forward in a .pdf any follow-up communication or information provided by the target manufacturer or the dealer/showroom.
Using secret shoppers is a great way to get unbiased feedback on a company's service level.
Implementing a secret shopping program to evaluate any type of customer service is not new. While any company that has customers who require service can hire secret shoppers, the concept is used most often in retail and dining establishments.
However, there are many benefits to conducting secret shopper research outside of traditional establishments. Most often the concept can be used to gain a better understanding of customers' satisfaction and overview of their experience, positive or negative, with a company's service, product acceptability, product enhancements, etc.  When combined with multiple shopper information tactics, a company can begin to identify any re-occuring issues that need to be corrected and/or highlight changes they can make to increase sales or repeat business.
In a B2B business, increasing a customer's satisfaction and positive experience with after-sales service can give a company an edge over competitive brands.
RESULT
AIM's comprehensive secret shopping research provided the client with a way to compare specific KPI after-sale service measurements with competitive brands. By comparing the client's KPI measurements and customer experiences with competitive brands, AIM was able to provide specific recommendations on where the client should make changes to their service levels, product/technical support and  communication procedures in order to enhance their customer's overall satisfaction level. In addition, AIM identified specific areas within the after-sale service process that could be used to increase customer loyalty and promote additional sales.
By conducting secret shopping research with the client's dealer/showroom network, AIM was able to uncover key procedures and issues within their dealer/showroom area that could be streamlined and standardized to offer a consistent level of service across the U.S. In addition, the research indicated the client needed to enhance their product training for dealers/showrooms to provide their customers with information on how to handle simple repair issues.
By providing premium after-sales service, a product manufacturer can help differentiate themselves from "other" competitive brands. Building and maintaining excellent service is also a way to strengthen brand loyalty.
In a blog by Interline Creative Group titled the, What Makes a Shopper Loyal? loyalty is defined  as showing a firm, constant support or allegiance to a person, institution or even a brand.  But loyalty can change for many reasons. The blog goes on to state the best way to increase a brand's already strong loyalty is through the customer service channel. Companies who conduct on-going secret shopper or satisfaction research can quickly identify any service issues and make improvements to keep their competitive edge.
For more information on how AIM can assist you with secret shopper, customer satisfaction or any other type of market research, email patty@a-i-m.com or call 847-358-8558.