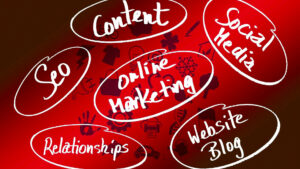 Customer Website Feedback Improves Users' Satisfaction
Problem
While a national consumer products company was in the process of "updating" their website, they wanted to find out what customers liked about their website and what they needed to change to make it more user friendly. Since a company's website is almost always the first place existing customers or potential customers go for information, it is critical that companies large and small talk to their audience to find out what they can do to improve and maximize the users website experience.
Because the company wanted objective and unbiased feedback, they hired Accountability Information Management, Inc. (AIM) to do a third-party blind research study to get feedback from customers and their key target audience. It was important that the survey be interactive and allow consumers to view portions of the website to provide open-ended feedback.  This would ensure the client could get a more accurate picture of the specific changes they needed to make.
The main objectives of the research were to: 1) find out how satisfied customers were with various aspects of the website (i.e. look, navigation, colors etc);  2) learn more about visitors use of the site; and 3) identify any issues or problems with the website.
Solution
It is important with any research to make sure the audience is viewing and reviewing the specific materials or products you are trying to measure. With website design it is even more critical since customers or potential customers look at and use a variety of websites in any given period of time.
In order to properly evaluate the client's website, AIM recommended an online survey with a live link to specific pages of the client's website. To get detailed feedback, the survey AIM designed provided respondents with specific views of the site to evaluate. For example, on the home page, specific questions on menu bars and drop-down subtopics were presented.
In addition to the design and format questions, AIM asked a number of satisfaction questions to evaluate the overall look and function of the website. Questions on satisfaction with the website's colors, speed, type face and size were asked. In addition, the survey contained detailed questions on the information the website presented. Was it enough information or too much? What improvements needed to be made? The final survey instrument also included a variety of open-ended questions to encourage respondents to provide detailed feedback.
Since the client's website is used by a variety of users with different backgrounds, the research was designed with target quotas for various demographic characteristics such as: age, income, education level and ethnic background. To meet the quotas, AIM explored and recommended the use of an outside panel company to help find and manage respondents to meet the project objectives.
Result
The research was completed within only two weeks and AIM was able to successfully meet all the targeted demographic quotas. There were over 150 respondents which gave the client a 95% confidence level in the data. In addition, the research report provided the client with specific detailed feedback on what users wanted or needed from their website. With the suggestions and recommendations presented by the research, AIM's client was able to launch a new and improved website to meet the needs of their audience.
For more information on website research or other research projects, email patty@a-i-m.com or call 847-358-8558.