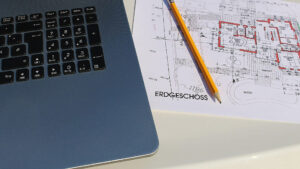 Customized Spec Analysis and Tracking Creates Increased Exposure and Targets New Business
Problem
Often times, company executives are told by their sales team the reason they do not get business or a particular job is because the product or brand was not in the specs. Most construction industry professionals believe that the more often a company is listed in the spec, the better position that product or brand is to get purchased and installed.
While true to some extent, in reality, it is more important to understand HOW a company or brand is listed in the specs in relationship to competitive brands and identify areas of weakness to nail the sale. Ultimately, the best way to be specified or listed in project specs is as the brand of choice with no substitutions. While in some cases that may never happen, it is best to be somewhere and often in that spec.
The problem is that while most companies have a general idea of how they appear in the specs, they do not often have a complete understanding of HOW their company is listed in the specs in relationship to types of projects, size of project, stage of projects, regions etc. That's what one of Accountability Information Management, Inc.'s (AIM) clients found out after repeatedly losing projects to competitors. They assigned AIM with a firm objective: find out how their company was positioned in the specifications compared to their competition and identify design firms or owner organization that do not include them in the specs.
Solution
AIM used their extensive knowledge of analyzing, tracking and improving client positions in the specs.  AIM hatched a spec analysis strategy, which began with a benchmark of specs to evaluate how often, in what format and where a company's brand(s) appears in the specifications or plans. The work included AIM's comprehensive brand analysis of the client against its competitors in four different markets.
The benchmark allowed AIM to probe deeper to identify and evaluate where their client could make adjustments or changes to increase their appearance and position in the specs. For example, finding firms and owners that were not specifying their client's brand, but using a competitor revealed important opportunities and targets for the client to pursue. This allowed AIM to recommend an "attack" strategy for the field sales force. At the time, AIM's analysis produced certain property types and specific owners that were not specified with their client's brand. This called for a "key account" strategy, which the client executed by hiring three key account people to cover these properties and firms.
Finally, AIM set-up a monthly spec tracking system for new projects in the planning stage to help the client generate key target projects for their sales team to penetrate early in the construction process. This also aided marketing in terms of creating specific communications in the form of a continuity campaign.
Results
After six months, there was a noticeable shift upward in the number of times the client was being specified. AIM knew the strategy was working because of the increase in advertising messages being sent out by competitors as a result of this effort. Not only did AIM's spec analysis programs provide general market intelligence, but it has helped provide the client with a better understanding of their true competitive position without relying on ungrounded opinions or media outlet surveys.
For more information on spec analysis, please contact Patty Fleider at patty@a-i-m.com or 847-358-8558.