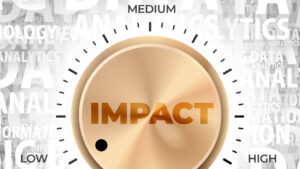 Multi-Stage Research Delivers Key Market Intelligence to Help Marketers Impact Results
"Targeted research plan produces current and relevant market insight to drive creative marketing program."
 PROBLEM
An international association involved with commercial building operations was concerned that mechanical and design engineers were not requiring the use of tested, certified and rated HVAC products in their commercial project specifications. To help address this issue, the association developed a certified ratings program (CRP) for a variety of HVAC products. As a part of the program, the association created specific language for engineers to put into their specifications to make sure certified products would actually be used in commercial projects.
Before launching any marketing for the new ratings program, the association turned to Accountability Information Management Inc (AIM) for assistance in understanding the engineer specification market. The client wanted to learn more about engineers' specification process, their awareness of the association and insight on the specific specification language engineers were currently using. Once that research was complete, the association also requested AIM help design, facilitate and track an educational program to make engineers more aware of the importance of certified HVAC products and encourage the use of specific certified product language in their specifications.
By starting with targeted market research, companies can gain current and relevant market intelligence to put them in the best position to develop marketing programs that meet business and marketing objectives. Simply put—research helped maximize positive results.
SOLUTION
To learn more about engineers' current specification practices and gain a better understanding of their knowledge of the association and the certified ratings program for HVAC products, AIM started with in-depth phone interviews with engineers from top engineering firms across the U.S. Talking directly with professionals helped uncover key details about the market that might not have surfaced with a more traditional survey questionnaire. Phone interviews also provide researchers a chance to go "off-script" to dig deeper on a particular subject or comment by a participant.
AIM completed twenty-five phone interviews with a variety of "top" engineer companies. The phone interviews identified important topics and issues for marketing to address.
Prior to implementing the marketing program, AIM set-up a baseline spec analysis to measure the ongoing use of specific specification language the association wanted engineers to use in their project specs. Using a leading construction database, AIM designed, tested and developed specific search language used to measure the number of project specs that had specific language related to certified products. Setting-up accurate search strings is a complex process when there is a variety of ways the information can be listed or a number of different products that can reference the particular language. Since AIM was setting up a "benchmark" for measuring the increase of the association's certified product language in the specs, it was important to work with the client to ensure the search strings were pulling accurate measurements.
Once the phone research and spec benchmark were completed, AIM recommended the client implement a test email marketing campaign to increase engineers' knowledge and awareness of the association's certified ratings program. Like other businesses, the majority of projects with specifications are handled by the "bigger" firms, so AIM helped the client compile a list of key engineers in the "top" firms that were specifying specific HVAC products. In addition, AIM recommended the test marketing program include not only mechanical and design engineers but engineers/specifiers who work for facility organizations and design/build firms as well. AIM used proprietary software to find engineers and other commercial building professionals who were involved with specifications for projects in the planning stages.
The test marketing campaign AIM set up for the client included three separate email blasts offering a "free" download of three different guides featuring details about the certified ratings program. The association also offered engineers a free white paper. To make it easier and quicker to facilitate and track the success of this program, AIM's sister company, Interline Creative Group, Inc., built a micro-site that resembled the association's website. The micro-site made It simple for the person to register and quickly access the specific information they wanted. In addition, the micro-site allowed AIM to track and document visitors as a result of the promotional programs.
Since the results of the "test" program were successful in getting engineers to open and download the certified ratings guides, AIM recommended the association run a belly-band wrap ad (cover wrap) with one of the top trade journals in the industry. The ad was used to increase awareness and inquiries from a much larger target population. Interline Creative Group, Inc. , AIM's sister company, designed, placed and implemented the wrap ad. AIM was able to use the link to the existing micro-site to facilitate the inquiries from the ad. The ad was used to increase awareness and inquiries from a much larger target population.
RESULT
By talking in-depth with engineers at the start of the project, AIM was able to use key market insight to ultimately design and implement a successful marketing program for our client. Almost 80% of the engineers who received the email campaign opened at least one of the emails and 45% downloaded one or more of the certified ratings guides. In addition, the wrap ad provided the international association with a wider reach with downloads from a variety of different companies from over forty countries.
Getting engineers to update and change their standard specs is not easy. In fact, AIM continues to monitor and evaluate changes in the associations certified ratings language. The percentage of specs that contain the certified language has gone up as a result of these efforts.
Using first-hand knowledge about a market is critical to designing and implementing marketing programs that work. Primary research, like phone interviews, provides current and relevant market intelligence to help reach and influence a company's target audience. While many business professionals are promoting the use of artificial intelligence (AI) for marketing purposes, it might not always be the best solution. A blog by Interline Creative Group titled,  The Case of the Missing QR Code  discusses why AI may not always provide the information you need. Sometimes, it might provide false information or too much useless information or even "older" market information. Having actual market knowledge can be better for finding and developing creative solutions to marketing issues. When designing or implementing new marketing programs, research can help provide valuable insight to maximize the chances of success.
For more information on how AIM can assist you with understanding and evaluating a specific market or target audience, email patty@a-i-m.com or call 847-358-8558.