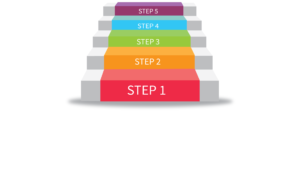 Research Should be the First Step in Building and Strengthening Brand Loyalty
Brand Awareness & Market Position Study
Problem
A building product manufacturer came to AIM to help them understand more about their customers and the market in order to strengthen and grow their business. To increase and maintain business, product manufacturers must start with their customer base. They need to know how they use products, why they like or dislike the products, how they find and evaluate products they purchase, and so on. It is also important to evaluate the competitive landscape and how the competition relates to a company's products and service.
Over the years the product manufacturer had collected basic contact information on their customers but did not really acquire or maintain any details on who their customers were and where they came from.  While the manufacturer had a good idea of who their main competitors were, they really didn't know too much about the competitors' strengths, weaknesses and market position.
To build and strengthen a company's relationship with their customer, it essential to know what they need and better yet what they want. A blog titled, "77-biggest-challenges-in-business-today-boiled-down-to-one," posted by AIM's sister company Interline Creative Group, discusses how sometimes it just all boils down to what customers want. Research is a great first step to finding out what customers need and want.
Solution
In order to help target the research, AIM first sent the manufacturer's customer and potential customer file to an outside list service to append NAICS codes and general information to the customer list (i.e., number of employees, annual sales, etc.)  By appending the NAICS codes, AIM could find out what type and size of business/industry had expressed the "most" interest and use for the client's product. While AIM didn't want to necessarily eliminate a particular type of customer, it gave them valuable insight which helped them better target their market and prospects.
Once AIM narrowed the market down to a list of the "top" industries or types/size of customers and potential customers, AIM talked with a variety employees involved with the sales, marketing and service of the product to help identify and fine-tune the research goals and objectives. In addition, AIM did a few exploratory phone interviews to learn more about the client's customers and their purchase behavior.
Behind the Scenes
Before recommending any research methodology and/or survey instrument, AIM always works with the client stakeholders to understand what they need and want to know about their customer or the market.  This can sometimes be a difficult process. Over the years, AIM has found clients sometimes want to know everything which makes the survey instrument complex and lengthy, ultimately reducing response rates. The best way to eliminate or revise questions is to ask, "how can you use this information" or "will knowing this help you make changes or take action?" If this information is just "nice to know" and can't really help set policy or take action—is it really necessary?
After talking with the client's stakeholders and customers, AIM recommended a simple 15-question email survey to existing customers and an outside list of customers from the top ten potential industries identified at the beginning of the project.  By including current customers and potential customers, the research would provide additional insight into competitive brands. The research and survey instrument were also designed to "benchmark" some of the key customer and market metrics—brand awareness, product satisfaction and preference, product selection/purchase criteria and communication preferences.  AIM also used a few specific "open-ended" questions to gain more detailed feedback on what new products or improvements customers were looking for. To keep the survey as short as possible, AIM only asked a few key demographic questions to better target any future marketing and sales programs.
Results
With the information provided by the research, the client gained a deeper understanding about their customers' awareness, use and satisfaction in the market. The research was also able to help the sales and marketing team create specific action items to incorporate into their business. For example, the research indicated the most important feature of their product was reliability followed by ease of installation. In addition, since the research indicated that good customer service was also important to the market, the client was able to make improvements to their installation and service instructions and technical support to enhance the customers' experience with their product and company.
For more information on how AIM's research can help build and strengthen your brand knowledge and loyalty, please contact Patty Fleider at patty@a-i-m.com or 847-358-8558.