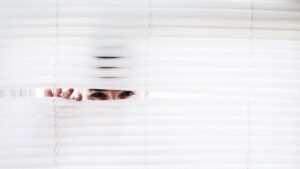 Taking A Sneak Peek at Consumer's Awareness & Preferences Supports Your Product Development Efforts
Consumer Panels Help Deliver Target Research Within a Limited Budget
Taking A Sneak Peek at Consumer's Awareness & Preferences Supports Your Product Development Efforts
Consumer Panels Help Deliver Target Research Within a Limited Budget
PROBLEM
A U.S. product manufacturer was interested in developing a new skin care product line with natural, healthy ingredients that would satisfy increasing consumer demands for healthy, wholesome products. Before investing massive time and resources into developing the new line, the company hired AIM to assist them with taking a quick look at the market. The client wanted a "sneak peek" to learn if consumers' awareness, interest and preferences for a new, healthier product line existed.
Not only was the manufacturer looking for quick results, but the company also wanted to target a very specific demographic profile. The client had qualifications based on gender, ethnicity, incomes and specific facial features. The research would need to be aimed to a finite population of consumers which might limit the response pool. The client also had, of course, a limited budget.
SOLUTION
Based on these project parameters, AIM recommended using an outside consumer panel company to assist with providing participants for the research. Consumer panel companies have a large pool of consumers who have been pre-screened and qualified which would help AIM deliver results on time and within budget.
AIM developed and programmed a short 12 question survey with questions structured to measure consumer awareness of and preferences for specific natural ingredients and healthy components in skin care products. In addition, the research explored consumer willingness to purchase particular products within various price ranges.
To assist with future marketing, AIM also asked consumers where they would see or learn about this type of product and where they would most likely purchase the product.
Consumer Panel Insight
In today's market when most consumers and professionals are overwhelmed with solicitations and email communications, using established, pre-screened respondent panels can increase the success of a research project.  When a project demands a quick turnaround or a very specific target audience, using panels can increase response rates and still ensure a quality sample.
There are several quality panel companies that offer a national selection of either consumers or professionals. When using outside panels, it is important to evaluate the panel company's screening and qualification processes as well as verify their success rates.
RESULT
Based on feedback from 230 targeted, qualified participants, the research indicated most respondents would be highly likely to try the proposed product line. Over 50% of the target audience had a high level of interest in purchasing some of the products within the proposed product line. The research was conducted within budget, and within two weeks from the start of the assignment.
The research also helped uncover a specific type of respondent who would have the most interest and propensity to purchase the products. Not only did the research provide the client with the key benefits the audience would look for in the product, it also identified which specific "natural/healthy" ingredients the audience preferred.
In addition, the research gave the client key marketing insights into where the audience would go to find information about and/or purchase this type of product.
Difficult projects often require "creative" out-of-the box solutions. For example, AIM's sister company (Interline Creative Group, Inc.) helped a client implement a two-step contact strategy to help a Fortune 100 company set-up appointments with dormant national accounts.[1]  Taking a "sneak peek" at the market using consumer panels offered the client the perfect solution.
For more information on how AIM can assist you with new product research or any type of business research, email patty@a-i-m.com or call 847-358-8558.
[1] The difficulty of finding the "right" people was also explored in another post called How do you Play the Hunger Game if you Aren't Hungry? Here, the discussion was about what happened to side track participation in focus group, and emphasizes the importance of using panels as well.