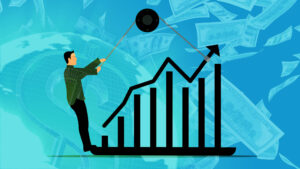 Targeted Research Can Provide Companies with Market Potential Estimates
"Using market sales Information to determine market potential and preferences for new products. "
PROBLEM
A national company was planning to develop a series of new products for the residential market but needed to gain a better understanding of how large the market was and identify consumers' preferences for specific styles and types of plumbing fixtures. In addition, to providing the client with an estimate of the potential sales of the market for different types of products, the client also wanted to know how often and which specific products were purchased as a part of a brand suite versus combining different brands for individual products in the mix (i.e., for a complete room). To provide a clear picture of the market for a variety of products, the client also wanted to get specific market information on top brands by product, popular sizes and finish preferences.
Providing clients with potential market estimates is complicated, especially when it comes to determining sales potential for individual products. For example, the answer may require estimating or gathering data on how much of the sales are from new business versus replacement.  Or, when it comes to style, requiring data on what percent is modern versus traditional or contemporary would be necessary (not excluding regional preferences and differences). To increase the accuracy of a market estimate, it usually requires gathering data by all these factors, as well as the "type" of customer involved (i.e., a designer, a consumer, a dealer, etc.)
In other words, developing more accurate market potentials requires gathering several data points from various primary and secondary sources. By using various data points and combining primary data with existing market information, research can help companies develop reasonable expectations of the market potential for new products. This is one of AIM's strengths, and why the client tapped us to conduct such research.
SOLUTION
To gather information on consumers' buying behavior and preferences for the new products the client was developing, AIM worked to design, program and manage a twenty-question on-line survey to gather specific data from the client's primary audience: showroom consultants. The survey asked specific questions on the consultants' sales volume on a monthly and annual basis for the key products being studied. The questions were structured to gather both percentage breakdowns and unit counts by suites versus individual brands as well as provide detail of sales volume by specific branded products.
The survey covered three different types of products with added questions to determine preferences for style, finishes and sizes. To assist the client in their product development efforts, AIM recommended the research gather data on the product factors most important to consumers purchase decisions as well as demographic market data helpful to the development market potentials.
The key to a successful survey instrument is to make sure every question provides the right data in the right format to address the project's objectives.
AIM recommends clients ask themselves what they will do with the information from each question. Is the data in the format that is most useful to the end result? Is it "nice" to know of "need" to know information? When using primary market research to determine the market potential for a given product, it becomes even more important to know the data being collected is what you need and is in the right format to easily project results onto the target population.
For example, if the survey provides data on number of units or dollars sold per consultant on a monthly and/or annually basis, the data can be applied to secondary data on how many consultants are within the territory which starts to give us a "picture" of the potential market for a product. While this is a simple analysis, it emphasizes the importance of making sure the data collected will give the client the data needed to meet the project's objectives.
RESULT
AIM's research project delivered specific data needed to meet the client's objectives on the market potential for each product and to identify how often customers buy a suite of products versus a variety of brands. The research also provided details on which brands, styles, sizes and types of products were most preferred and why.  Using the sales, demographic and preference data from the research, AIM was able to successfully deliver market potentials for each product. To the client's satisfaction, they were able to fold in these results and adjust their forecasts accordingly. Estimating the market for products is more of an art than a science. To get to the most reasonable estimate, AIM provides clients with two to three methods for arriving at market size.
Using primary market research to evaluate new business opportunities gives companies market insight to make informed decisions. A blog by Interline Creative Group titled, What Does Staying in Your Lane Really Mean for a Business?   discusses that even if you decide to "stay in your lane" there is always movement in the market which will impact your business. The key is to define your lane.   Staying current with market trends and buying behavior helps companies evaluate and revise their lane.  When developing new products, companies are deciding to change lanes or at least expand their lane. By doing primary research with the target audience, companies can begin to define the potential for expanding their lane or maybe develop a whole new lane.
For more information on how AIM can assist you with developing market potentials, evaluating new markets or for any other type of market research, email patty@a-i-m.com or call 847-358-8558.