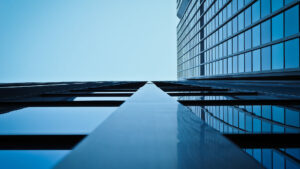 Virtual Interviews Uncover Design Opportunities for a New Product Technology
Problem
A major U.S. manufacturer had developed a new coatings technology that would provide commercial and residential properties with a unique fabricated metal product that could create exciting design possibilities for both the exterior and interior of a building.  This manufacturer wanted to conduct exploratory research with designers and architects to find out if there was an interest in this type of fabricated product and explore where and how designers could envision using this type of technology in their projects.
In addition to measuring the market's interest in this type of product, the manufacturer wanted to explore the benefits of the product over traditional materials and what type issues they might see with using this technology.  The manufacturer also wanted to know what type of information designers would need from the manufacturer to specify the new technology, how much this type of product would cost and what type of cost/benefit analysis designers would use to evaluate the product.
Solution
Since this was a new technology and was a fairly complex product to explain and evaluate, AIM recommended the manufacturer conduct one-on-one interviews with architects and designers.  To help control cost with ability to gain feedback on a national level, AIM recommended conducting on-line virtual interviews with a balance of different types of designers/architects from all across the U.S.  AIM recruited, scheduled and conducted one-hour interviews with 20 professionals.  All participants were screened to meet specific requirements set by the client including years in the business, involvement with specific property types and overall design approach.
The one-on-one interviews allowed AIM to use visual images to show and explain the product and also provide some preliminary design suggestions to get respondents feedback.  In addition, the use of virtual meetings, allowed AIM to record the interviews giving the client the opportunity to hear designers' feedback firsthand. This research was also designed to get feedback from architects on how they find out and explore new products.
To supplement the interviews, AIM also provided the manufacturer with a specification analysis using ConstructConnect®.  This analysis was designed to provide the manufacturer with an idea of how often and where similar products were being specified. AIM looked at over 10,000 specifications to identify the key project types and locations competitive products were being specified.
Result
This exploratory research indicated that both architects and designers were interested in this new technology and were excited by some of the design opportunities this product offered. AIM's research also uncovered some of the key uses for the technology and the properties where designers indicated the greatest potential.  The research identified both the advantages and disadvantages of the product as well as what information the manufacturer would need to provide before an architect or designer would specify the product. For example, one issue that was raised by more than one architect was regarding the special installation this product would require and whether contractors would have the experience and knowledge to install the product correctly. AIM's research indicated that many architects use CEU's or lunch-n-learns to get new product information. The research also provided the client with a target price range and some feedback on the product brand name they had selected.
For more information on how AIM can assist you with new product research, concept testing or market potential, email patty@a-i-m.com or call 847-358-8558.