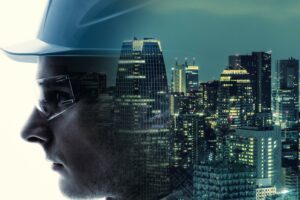 A NEW PLAYBOOK FOR PENETRATING THE INDUSTRIAL CONSTRUCTION MARKET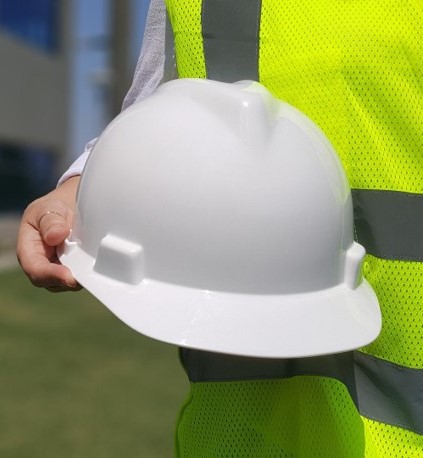 When the ConstructConnect® May 2022 Snapshot (based on April 2022 Starts Stats) was published, it contained the following statement:
"April 2022's +50.7% month-to-month increase in total nonresidential starts resulted primarily from a big surge in industrial (+751.3%)."
What about the industrial construction market was spurring this type of increase?
What about the industrial construction market made it so different than the negative numbers in other categories?
How should marketers proceed to penetrate this market? Was this a real number?
These were just some of the questions that arose when reading that statement.
Marketers to the industrial construction market (or any market for that matter) actually need a new playbook to penetrate, close and differentiate their companies and products, as regulations and rising costs mean traditional marketing can no longer serve the critical role it once did for brands. Whether or not that percentage increase is true, finding the right positioning and capturing market share in a market means going back to brand-building basics. There is no other way.
This report seeks to help industrial construction marketers create a much-needed new playbook to do just that with their brands in an ever-increasing competitive landscape.
ASSESSMENT
Jake Herway and Bailey Nelson from Gallup published Is a Great Customer Resignation Next? on May 29, 2022 with this amazing statement:
"When customers are actively disengaged and don't believe you deliver on your promises, the result is a 19% decline in business outcomes, on average."
In our opinion 19% is conservative. Herway and Nelson's reasoning was based on a difference in the percentage of employees who strongly agreed that their organization cared about their overall wellbeing. In 2020 that percentage was 49%. Two years later, it plunged to 24%.
In other words, when more people don't believe their organizations care about them, business suffers.
One of the reactions to this is "Duh."
Gallup went on to conclude, "These disappointed employees are walking — as evidenced by the Great Resignation1.  Customers are next. (A Gallup report published in July 2021 concluded, "48% of America's working population is actively job searching or watching for opportunities. Businesses are facing a staggeringly high quit rate — 3.6 million Americans resigned in May alone — and a record-high number of unfilled positions.")
But what about brands? How does this disbelief affect a brand? In particular, what does it do within the industrial construction market and the brands that exist within that eco-system?
AIM has always believed disruption leads to opportunities, and this is what we found when we examined the industrial construction marketplace up close.
Opportunity Knocking
Brands are built on information, product quality, service and perceptions. Information today moves quickly, changes quickly and gets mixed up between reliable and unreliable. A company's product quality combines with service and the information deluge to feed perceptions, which then change just as dramatically.
Some of these changes are irreversible.
This new process of information flowing exponentially faster puts enormous pressure on brands to stay relevant as interlopers seek to steal share from existing brands. An unknown brand needs the same amount of time to produce information and products as an established brand. This time equality plays havoc on brand identity and customer retention. There is only so much time – and that in itself will push the need for information even more.
Besides, the targets aren't stagnant. Gone are the days when individuals stayed at the same job year after year until retirement. Besides COVID-19's impact on HOW people work, the workforce itself is diluted, and with that dilution, brand strength weakens due to a loss of advocates.
Consider the following insight from a webinar sponsored by the Category Management Association (CMA) and Shopper Insights Management Association (SIMA) called Insights 2022: How Johnson & Johnson and Nestle Are Unlocking Shopper Behaviors held in March 2022.
The discussion group included Pearl Park, from Johnson & Johnson, and Emily Walgenbach, from Nestle. The Host was Katie Gross, the Chief Customer Officer from Suzy. Suzy is a platform that combines advanced research tools with an on-demand network of screened and verified consumers to help you make data-driven decisions with confidence.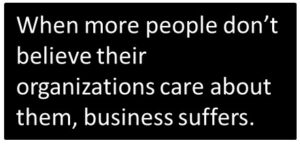 A key takeaway was that all you need as a result from research these days is information "good enough to move on." In other words, answering any research you do with "good enough" is, well, good enough.
The panel felt that if you get to 80% of the way to your answer, that would be all that you can expect and today, that's good enough to "go forward."
When is the last time you wanted your specifications to be "good enough?" When, in fact, did "good enough" become the "new normal?"
Therefore, companies like Suzy are developing tools to accommodate this speed of change, which, in turn, drives brand reputation and loyalty disruption. Who would be loyal to a brand that's "good enough" for long?
"You need agile research and tools to do such navigating today," Walgenbach said. "We can't wait for research that takes eight weeks anymore, because by that time, it's out of date."
Today, we have to take action on the insights we uncover immediately. (See this blog, To Pause or Not to Pause Is Probably Not the Right Question)
Another Point of View
Edelman is a global communications firm that partners with businesses and organizations to evolve, promote and protect brands and reputations. The company has 6,000 people in more than 60 offices delivering communications strategies that give clients confidence to lead and act with certainty, earning the trust of their stakeholders. So they should know about such things.
But who is a stakeholder? Is it just the shareholders of a public company? Or are stakeholders your customers, the architects and designers who specify and install your products?
Stakeholder is one of those buzzwords marketers like to throw around as important to reach. But, what is the stake that producers holders?
People sometimes call the stake "skin in the game." It's where there is a vested interest in what's happening.
However, trust is something different than having a stake, isn't it?
Edelman wrote in a November 2021 paper, Measuring Trust: A Prerequisite to Unlocking Growth:
Trust grows, or erodes, only within the context of a personal relationship between an individual and a brand… If the evidence upon which you are basing your sense of a company moves from first-hand to the realm of hear-say, you cross the boundary dividing trust from reputation.
Edelman, like all consulting companies, often forms their own set of rules with particular words. In this case, they use "reputation" and "trust" as separate things.
But are they separate? Can you have one without the other?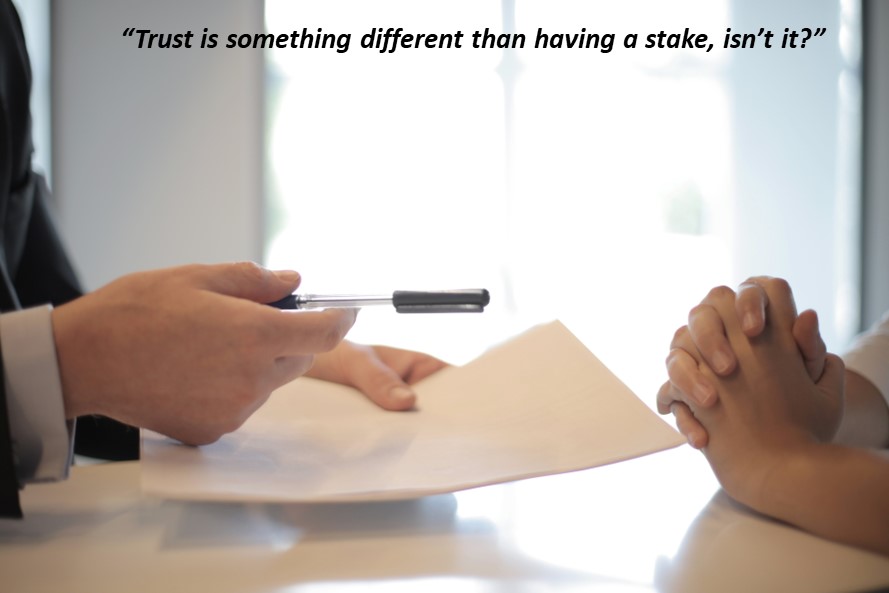 _______________________________________________________________________________________________________________________________________
A complete downloadable playbook is available. Simply contact jnowak@a-i-m.com. Additional Chapters in the playbook are below.
Words and What Words Mean are Important
OWNERS
How to Investigate a Market
Justus Family Farms LLC
ARCHITECTS
Let the Architect Investigation Begin
RLC Architects
Always Check Google
GENERAL CONTRACTORS
Working with General Contractors
Windsor Commercial
Content Strategy
Website Analysis
LinkedIn
Use Google
Competitors
Assessment Summary
Recommendations
The Tactics of Content
Offers
Prologis: How to Develop an Offer
4 Potential Offers
Creative
Implementation