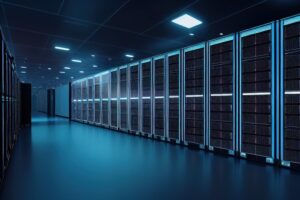 DATA CENTER 2023 MID APRIL UPDATE
Lots of action since our last data center update.
Apple enters the report of data center changes with their $177M Data Center Expansion in Prineville.OR with the plans for the construction of a 330,000-square-foot data center facility. As of April 12, 2023, this project has been approved by the city of Prineville. This is all in the planning stages now, and you can tap Apple Computer to jump start your selling journey. The email we have is pbo@apple.com (408)-996-0275.
Beretania It Data Center Renovation is a $2.5M  in Honolulu, HI. The owner is the City and County of Honolulu – Board of Water Supply (BWS) fn_procurement@hbws.org and the phone: (808)-768-3099. The contractor awarded the project is Index Builders. Roberto M. Rongcal is at the helm. roberto@indexbuilders.com with a phone of (808)-689-0654. Index is one of those builders that does a lot of work on the Island, so it may pay off to begin your relationship with them if YOU are on the Island as well.
The CloudHQ Data Center in Chaska, MN is a $1B project comprised of 1,400,000 square foot data center. Very early in the planning stage. The listed owner is Dalian Development is the owner, located at 1212 New York Avenue, NW,Suite 1250, Washington,DC, 20005 with a phone of (202)-607-2300. Email we have is info@dalianllc.com. However, Dalian is the multifamily development arm of the Fateh Family Office, a global investment and development firm with a focus on long term wealth preservation and growth. Hossein Fateh is the founder and Chief Executive Officer of CloudHQ LLC, a wholesale data center developer, owner, and operator. It gets a little tangled up, but these are players in data centers. Their websites give you clues as to the paths to navigate in your journey.
The DataBank Data Center in Orangeburg, NY is really two phases, one $40M first phase and a $50M second phase. Both projects are being controlled by Highland Associates out of PA. The owner is DataBank out of Texas. They have 65+ data centers located within 100 miles of more than 60% of the U.S. population, modular/micro-data centers that can be placed beneath any 5G tower, and 20 major interconnect hubs that give your workloads unrestricted reach which you can see on their website. These new DCs are adding to their lineup. Their Leadership Team will give you plenty of targets. Paul Leblond is the architect to contact about these projects from what we can gather, a 16-year veteran of the firm. (212)-681-0201.
EdgeConneX Data Center – NW on 112th Avenue  in Miami. is a $31M data center being built by EdgeConneX, the company who has built and delivered a full spectrum of data center solutions, from Hyperlocal to Hyperscale. The leadership team gives you some main targets. Dick Theunissen, Managing Director, EMEA should fit your planning. Planning is for construction of a 145,700-square-foot, two-story above grade data center facility; and for site work for a 60-space sidewalk / parking lot. Design team is still in the works.
The Illinois Medical District Data Center in Chicago a 184,720-square-foot, five-story above grade data center facility. The developer is Metreo Edge Development Partners that describe themselves as a  unique commercial real estate firm "focused on high-impact, technology-driven developments." They feature this project on their website. They also give you a five page "introduction to data center" paper you can download that you may find useful in developing your pitch. While it's general information you may already know, you are given insights in how Metreo Edge thinks and can weave that into your presentation for any work. There are a couple of general contractors already associated with this project. Clune Construction Company and Ujamaa Construction Inc. Since data centers fall under mission critical facilities, you might find  Dave Sitkowski, Managing Director for Clune and Brian Donahue also a Managing Director the people to contact. The Leadership team at Ujamaa might get you started.
The Microsoft Corporation Hillcrest Data Center in South Hill VA continues the build it big attitude of Microsoft, with this one $50M valuation. Plans call for the construction of a data center facility. Three data center buildings, a substation, road, utilities, and storm water management facilities. So a lot is going in this project. The owner of course is Microsoft, and no design team has been selecting yet. You can get the inside scoop from Lara Pollitt (425)-882-8080 or email her at Lara.Pollitt@microsoft.com. Lara is the Environmental Due Diligence & Permitting Program Director for Microsoft, but also according to her LinkedIn page, she is Environmental Transactions and Due Diligence Program Manager for AWS (Amazon Web Services). Microsoft actually filed for environmental permits to build three data center buildings at a greenfield site in Mecklenburg County, Virginia last year. The district commander of the US Army Corps of Engineers has received a joint permit application for federal and state permits from Microsoft for its Hillcrest Site Data Center. The project site is located on a 132-acre site at 210 Tunstall Road, in Southern Virginia's Mecklenburg County. The site is north of South Hill and between North Mecklenburg Avenue and I-85. Microsoft Corporation has purchased all or most of the land in three industrial parks located in Mecklenburg County — Hillcrest Industrial Park in South Hill, Roanoke River Regional Business Park located between La Crosse and Brodnax, and Lakeside Commerce Park near Clarksville. If you follow the link we provided for the Army Corps of Engineers above, you'll see the importance of the role Lara plays in this construction project.
Construction is underway for the NTT GDCA-PDC TX2 / TX2 Data Center in Garland, Texas, owned by NTT Global The company operates seven data center campuses strategically located across the United States that deliver 100% availability for optimal client experiences, and  has been the country's leading managed hosting and multicloud hybrid IT solution provider in India for over 20 years. Their leadership team would where to start, or you can tap the General Contractor, Electronic Environments Co. LLC. on this project. The architect might help as well, who is Page Southerland Page / Austin, Alejandro Gonzalez ((512)-477-3211, agonzalez@pagethink.com.
AIM does their best to keep you posted on data centers. If you would like to receive more detailed information, drop jnowak@a-i-m.com an email. Also, we'll be starting more details in the future and will announce how you can get this information. Thanks very much for reading and visiting.