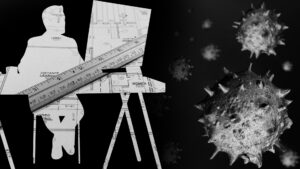 Manufacturer Brief: How COVID-19 Changed the Way Architects Get Product Information
AIM Study Reveals Data-driven Insights on How Architects Get Information During the COVID-19 Pandemic
Globally, COVID-19 has disrupted everyday life, bringing drastic changes to the way business is conducted. The complexity of the pandemic and its response has impacted the economy in many different ways, creating a gap between "essential" and "non-essential" businesses.
So, what does that mean for the business of architecture today? What will it mean in the immediate future…the long-term picture? More specifically, how does the pandemic and its consequences impact architects and the means by which they obtain product information they so readily depend on for their specifications?
These questions were explored in depth in new Accountability Information Management (AIM) research that tried to understand how COVID-19 has impacted how architects get product information from manufacturers. The research also identified how businesses are using different strategies to recover in the turbulent COVID economy. Unsurprisingly, the COVID-19 pandemic has had a dramatic role in changing how architects get product information from manufacturers. For example, the research also explores the drastic change in manufacturers reps' ability to visit architects and present CEU lunch and learns.
COVID-19 Slams the Architectural Business
The shutdown hit architects hard. The Architectural Billings Index, which is used to project nonresidential building prospects, saw its largest single-month decline due to the pandemic since the American Institute of Architects (AIA) developed the economic indicator 25 years ago[1]. By April, 80 percent of architectural firms applied for federal PPP loans according to AIA. According to ConstructConnect™, a leading provider of construction information, the way architects will be working is seeing a paradigm shift. Kevin Songer from Gensler said, "We continue to see design needs in the market and are staying in close contact with our clients to support their needs during this time. We are seeing some needs shift, and everyone is thinking about the near now and the far future impact. Paired with new information each day, we believe more than ever that design is what will make us stronger when we come out of this time."
But, Gensler is always optimistic. Their DIALOGUE blog is helping shape the thinking that will be forthcoming from architects[2]. What is also being reshaped is HOW they get information, which is what the AIM research sought to explore.
Due to the pandemic, product information reaches architects differently than before, in a mostly digital format. Because of advantages in technology and automation, however, the transfer of some types of information is easier than before in some work settings[3].
The AIM research directly asked architects, interior designers, facility managers and engineers: In the era of COVID-19 and social distancing, have you changed the way you get new product information from manufacturers? The vast majority (81%) of the architects surveyed have changed the way they seek new product information.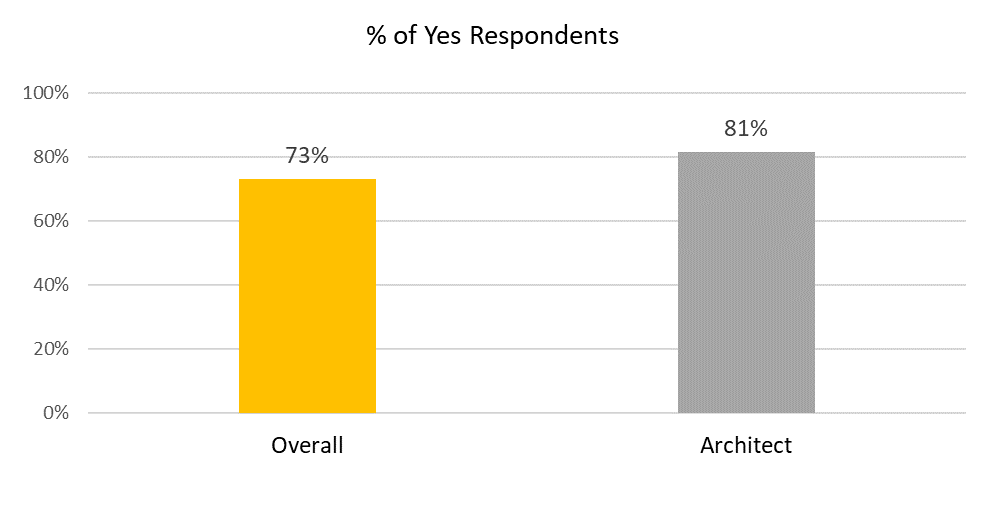 Chart 1: In the era of COVID-19 and social distancing, have you changed the way you get new product information from manufacturers?
Their open-ended comments on how it has changed shows the shift in trajectory. Once the pandemic began, the in-person aspect was eliminated (35% no longer have in person visits and lunch-n-learns), which seems to be directly replaced with virtual meetings (34%). However, the aspect of getting product information online remains strong (25%).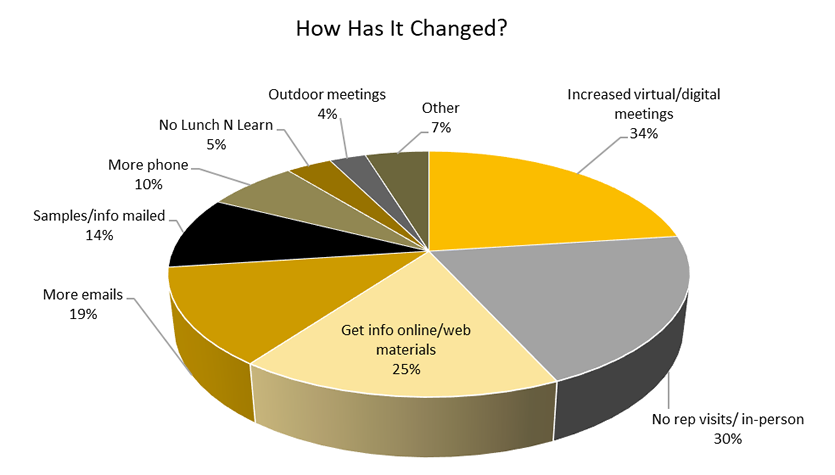 Chart 2: Open ended comments . . . How has it changed?
The AIM study further emphasizes the shift from in-person to virtual/online. Just look at the dramatic swings in elements of the chart below, such as the increase in online CEU attendance pre-to post-COVID (30% to 73%), or the dramatic decrease in office CEU Meet & Greets pre-COVID to post-COVID (77% to 11%). Due to the COVID-19 pandemic, architects are using more online resources, phone calls and email to get product information.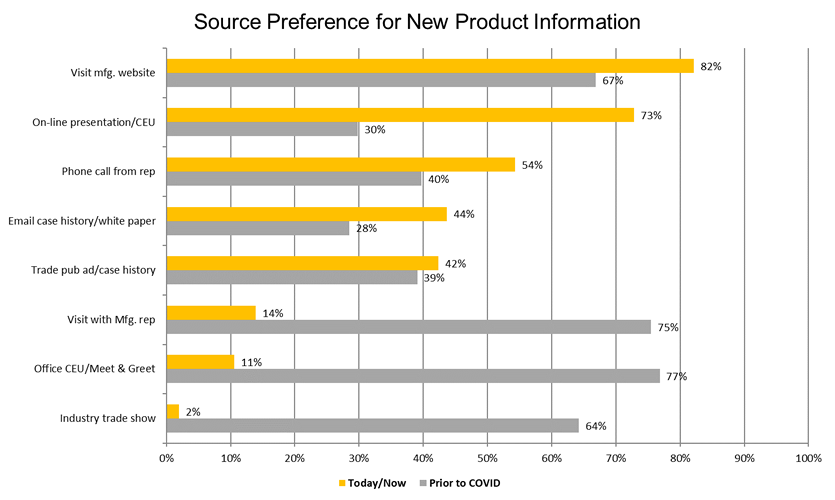 Chart 3:  Where professionals go for new product information, pre and post COVID.
These results stress the importance of providing product information on websites (a 15% increase) and a dramatic rise of online presentations (43% increase).
It also affects organizations like the AIA. Note the collapse of trade shows as a source of information. These shows pre-COVID-19 tended to be grazing grounds for architects throughout the world. As they locked down and out, the situation is forcing these organizations to rethink their positions dramatically. One major association in the construction industry AIM interviewed put it bluntly: "We lost a million dollars and more when you factor in the cancellation fees. How do you replace that?"
More specifically, the AIM study asked: Today many manufacturers are trying different methods to get product information to you. How likely are you to use the following types of communications to learn about new products/materials?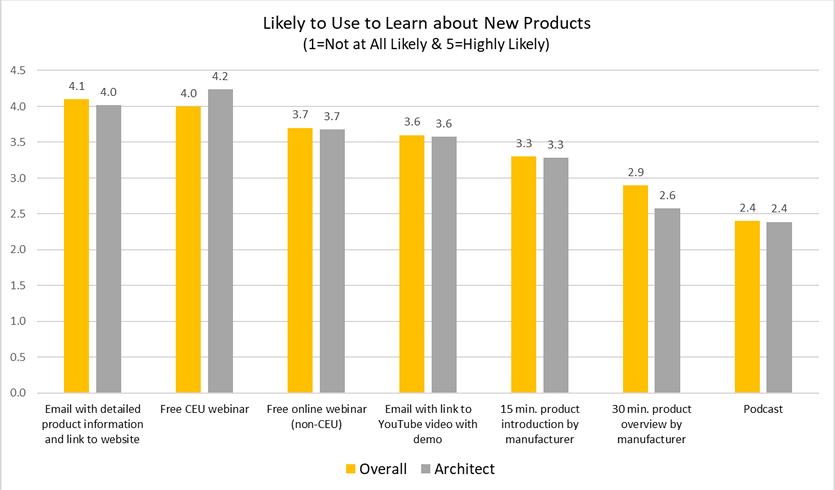 Chart 4: How likely are you to use the following types of communications to learn about new products/materials?
Clearly with architects, free online CEU webinars with detailed product information are the most useful. Architects rely heavily on CEUs for professional education regardless of COVID-19, so ensuring that your online courses are up-to-date, robust, and easily accessible is likely the best method for staying connected with this group.
This does not discount the other communications tactics like emails with links to website or YouTube product information. However, you can see that providing architects with free CEU webinars is more likely to get their attention – especially if you and your sales reps already had the contacts!
AIM also asked: how much of an impact will the COVID pandemic have on the architect's future selection and specification of products for the projects you are involved with? The overall weighted impact (five being extremely high impact) was 3.1. However, the architect's weighted impact score was 2.9 –making it an important factor, if slightly lower than other occupations.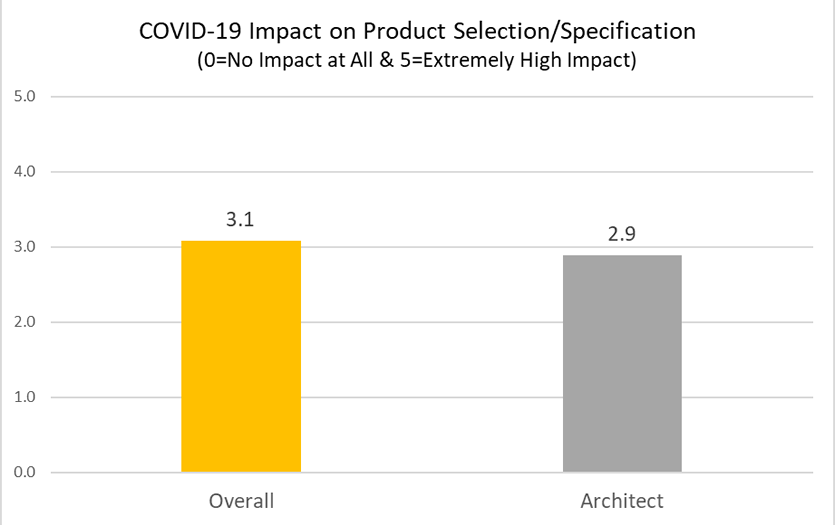 Chart 5: How much of an impact will the COVID pandemic have on your future selection and specification of products for the facilities you are involved with?
The top four verbatim comments about this impact were:
Importance of easy cleanability
Supply/product availability
More willing to use familiar products
Increasing interest/importance of touch-free products
Interested in how other building professionals look for product information or on when architects anticipate they will return to work in the office?
Check out the AIM website for more details on this research.  The above is just a limited summary of the many insights contained in AIM's research report. For further discussion and more detailed information on architects or to see how other building professionals are finding new products and product details, contact AIM by phone or email today.  AIM is a full-service marketing research company specializing in B2B research in the building construction market.  Visit our website to take advantage of other research and reports.
[1] Designing to Survive, by Philip Kennicott, JULY 13, 2020, WASHINGTON POST.
[2] For example, "Here's How Developers Can Reposition Office Buildings for the Future" is one of many articles from Gensler in their ongoing Blog about this topic.
[3] AIM research has continually demonstrated that the manufacturer's website is the most important marketing tactic for manufacturers to disperse their information.