Are We Screwed?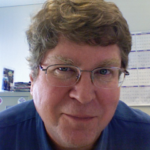 By "we", I mean everyone in the residential home services market: manufacturers, distributors and contractors. I fear that if trends continue, we will lose control over our markets and our customers. We'll have done it to ourselves.
A typical homeowner finds buying plumbing, HVAC, electrical, and even stuff like roofing and siding, opaque. They have no idea how to discern the quality of what they're buying or if they're getting a fair deal. I know what I'm talking about when it comes to plumbing and HVAC, less so when it comes to other home improvements. Siding and windows should cost in the neighborhood of $20,000. I was once offered siding and windows for $45,000, a price that made competitors break out laughing when I told them.
A long time ago when I was working a side job at Home Depot, a woman asked me if $800 for a Kohler stainless steel kitchen sink was a fair price. Well, yeah. Look at what you're buying, a high-quality sink from a contractor. If you want to pay $69 for a house brand sink, you'll get what you pay for. But she didn't know that.
Sure, you can buy all sorts of national name brands at big box stores, but you can't buy the products that they are selling through two-step distribution to the trades. Manufacturers go to great lengths to keep their retail lines and professional lines separate. The air conditioner displayed at your membership club isn't the high-SEER model you can buy from a dealer. I once heard Milwaukee Tool President Steve Richman say that if you find a Milwaukee battery online, it's probably counterfeit. In some cases, there are no retail products. Bradford White only sells water heaters to the trade.
Manufacturers can protect the integrity of their brands. Distributors can offer benefits like training, financing, inventory management and delivery. Contractors have unique quality products to sell. Homeowners have no idea what any of this means.
It's our own fault, really. If homeowners can't figure out which contractor is reputable and which product is good or bad, it's because we haven't told them. We've tolerated shoddy contractors. We haven't told them what products are good, better, best and what the differences are.
There was a story in the Tampa Bay Times about the county sheriff running a sting to catch unlicensed contractors. That should be a good thing, right? I was stunned at the comments that attacked the sheriff's department, Pinellas County government, and the entire concept that contractors should be licensed to begin with. This is what the public thinks of us. Contractors don't need to be licensed because who can tell the difference anyway.
This opacity, combined with the internet, has led homeowners to look for alternative sources of home improvement products. That's why homeowners are using referral services such as HomeAdvisor or Angie's List. That's why they're buying faucets online. When I was in the magazine biz, I kept nagging my readers to not cede the smart home market to the cable guy.
Or maybe to Best Buy, where Nest has a big presence. Nest, by the way, is going to sell room sensors that will communicate with the Nest thermostat. Perhaps I'm missing something, but don't room sensors only make a difference when there's a zone control system installed by, oh, I don't know, maybe an HVAC contractor?
This opacity is why homeowners want to be able to hire contractors with an app. Doing it the old-fashioned way by getting referrals from friends and neighbors and then getting three bids is too much work. At least one of the contractors you call won't show up.
Michael Werner, the "retired" CEO of kitchen and bath manufacturer Globe Union, has founded Home Experiences LLC, with the idea of acting as a concierge of sorts to find and dispatch a select group of contractors to homeowners. I mentioned Mike's venture to a plumbing industry executive and he said, "That's a great idea," and then told me all about his difficulties finding an electrical contractor. Mike has recognized the industry's current malaise and is developing a solution to the problem.
The current trend threatens to separate customer-facing representatives — independent contractors — from their customers. The solution is to get better at facing your customers. Think about it. Whether you're selling nuts and bolts or airplanes or toilets, you have to know who your customers are, what they want and need, and then provide it to them. Our industry often doesn't know any of this — who the customers are and what they want, so they don't know what to sell.
When was the last time you were contacted by a service provider? Received a newsletter? A coupon? Birthday greetings? I once got a hand-written thank you card from a transmission shop and it was such a rarity that I was stunned.
There are a few elite home services contractors who are aided by first-class best practices organizations. They understand the importance of keeping in front of their customers on a regular basis. They are a small minority. There are, perhaps, 85,000 firms with payroll in the industry in the United States, and 80,000 of them don't know who their customers are.
That's why homeowners want to buy from an app on their phones. Then we are definitely screwed.