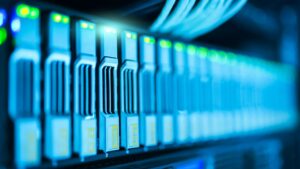 DATA CENTERS UPDATE 3.21.2023
Since March 17, 2023, 10 data center projects have been experiencing movement. These projects are valued at $1,1B.
Seven of the projects were covered in the last update. There were three new ones in this report; one each in Virginia, California and South Carolina.
As you are aware, data centers often "hide" in other types of facilities, and these that experienced changes (in specifications, value chain participant assignments, etc.) are no exception. Two of the new ones were offices, and the one in South Carolina was a service/maintenance or supply contract in Greenville, South Carolina for Data Center Uninterruptible Power Supply and HVAC Services. Data center maintenance is important, as pointed out in this article by Jeff Rochlin of Network World.
The main project in our latest update was the Facebook Meta Data Center in Sandston, Virginia. Site work and new construction of a data center facility in Sandston, Virginia. The design calls for the construction of a data center facility in the planning stage right now. No architect has been selected yet, nor has the contractor, so the field is wide open.
Construction isn't expected to begin before the middle of this year.
You can start your inquiries with Hargis Engineers who is one of the consultants. Hargis has a website that is very visual. Shannon Brush who directs business development might be the go-to person. Another consultant that might be of value associated with this project is RAS Design Group which is a food service design group out of California. Ron Sadusky and Lynn Sadusky are the principal owners of the firm and probably where to start your inquiries about this project.
Of course, Facebook/Meta itself is your way in with the generic email partners@fb.com is probably where to address your initial inquiry.
The remaining projects on this update were covered in our March 17 update. They included the Aligned Data Centers, and the Luck Stone Cochran Mill Data Center. That previous update will provide you with a list of five architects for your consideration. Two new owners have been added to the list of owners provided in the last update shown below in bold.
Owners:
Aligned Adaptive Data Centers
Amazon
California Department of Transportation – Division of Procurement and Contracts
Facebook / Meta
Gaston County
Greenville County – Procurement Services Division
Luck Stone Corporation
Microsoft Corp.
Minneapolis Public Schools (MPS) – Facilities Department
Northern Kentucky Water District
U.S. Department of Veterans Affairs – VA Program Contracting Activities Central (VA-PCAC)
UNLV – Purchasing Department
US Department of Veterans Affairs – National Energy Business Center
If you'd like more information on creating dialogues with these or other companies, or information on any other market other than data centers, give us a call at 847-358-8558. Thank you.
Contact: Jim Nowakowski, President, jnowak@a-i-m.com